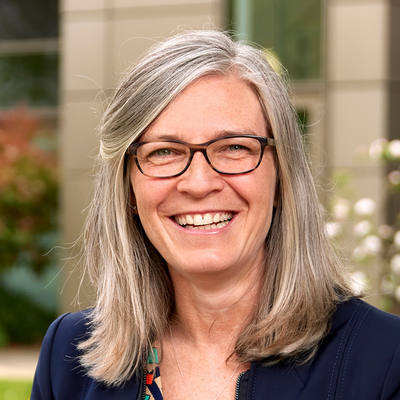 Dr Julia Wilson
Associate Director and Deputy Chair of the Board of Management
I build and support the relationships that are needed to support the strategic vision of the Institute. These activities range from interactions with the scientific community, commercial entities, funders and other key stakeholders.
Julia is responsible for strategy development, and partnerships at the Wellcome Sanger Institute. Her office works to drive broader academic and industry engagement needed to support the work of the Sanger Institute and the wider Wellcome Genome Campus.
Julia is accountable for the leadership and oversight of organisational research strategy, research policy, faculty planning and organisational impact. Her team work to increase awareness of the impact and reach of Sanger Institute science to position the Sanger Institute as a source of translational opportunities and raises awareness of the importance and impact of genomics research with government and policy makers.
Julia leads the organisational partnership agenda to enhance genomic research activity through the development and delivery of new partnerships and approaches that bring together stakeholders from academia, industry, funding agencies and government. Julia ensures that the Institute's Associate Research Programme portfolio consists of high-quality, high-impact research covering the breadth of organisational interests and enhances the profile of the Institute and Faculty across the national and international scientific community.
Julia is a member of the Academy of Medical Sciences FLIER Programme, the BioIndustry Association Genomics Advisory Committee, Chair of the Open Targets Governance Board, President of the Rising Network, member of the Global Gene Corp Scientific Advisory Board and Earth BioGenome Project International Steering Committee.
My timeline
Associate Director Wellcome Trust Sanger Institute

Assistant Director of Research, Breakthrough Breast Cancer

Science Programme Manager, World Cancer Research Fund International

Scientist, Queen Mary University of London

Post-doctoral fellow, Cancer Research UK

Post-doctoral fellow, Karolinska Institute

PhD University of Newcastle

BSc. Microbiology, University of Newcastle